Book Tour Review
Brimstone & Water
Author - Sharon House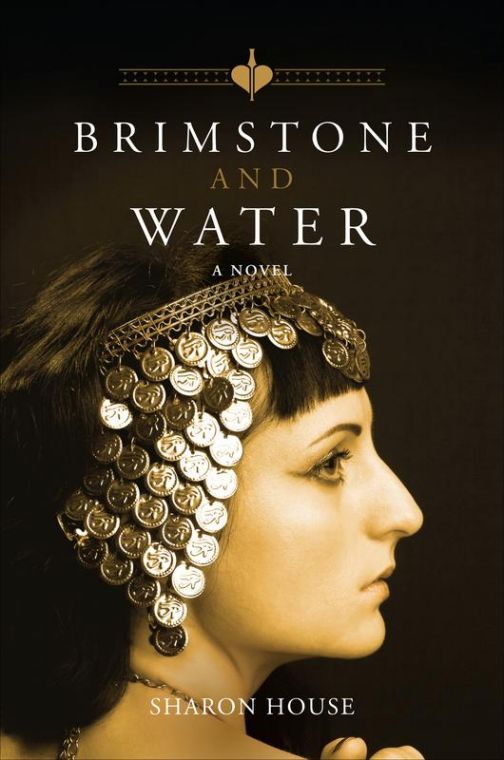 Description: (from publisher's website)
So much has changed, Caralynn thought, yet nothing has changed since these islands were formed. Brimstone from across the sea brought the waters that devastated a culture beyond restoration, but the land and sea remain.
Everything has a story, but only a few of them are told.
Orphaned as a toddler, Caralynn Davidson grieves the loss of her grandfather as she takes over the reins of the family estate near a small Swiss village, but the Brimstone and Water from millennia ago that destroyed a civilization is about to change Caralynn's life. She receives a letter from her grandfather, charging her to bring an ancient soul to rest. 'But I thought only God could bring a soul to rest,' she whispers.
Mynah is Caralynn's ancestor who is princess of Crete when the under gods attack. Mynah is transplanted into the exotic but foreign world of Egypt, where she learns that she can be welcomed into a new family but will never be able to rest until she is returned to her beloved Crete. Hoping that one day she will rejoin her family, Mynah tells her daughter and her daughter's daughters that they must satisfy her ultimate desire.
For generations, Mynah has visited her daughters, and now Caralynn knows the time has come to visit Mynah. She learns in this compelling story about love and a soul crying out to be free that even Brimstone and Water cannot keep a family apart.
My Review:
All I can say is "Wow"!
This story is so much more than just a christian historical romance. I found myself being tugged back and forth continuously between ancient times and present.day as the story of Mynah and Carlynn unfolded on the pages in front of me. I felt compelled to continue reading and had such a hard time setting the book down. Yes, it's definitely a love story but not one of those sappy, oh so predictable loves stories where you already know the whole story before you've even hit page two. This one has substance. Sharon is able to hold the readers interest as she slowly shows you how the lives of these two women intertwine. The characters are extremely likeable and you find yourself being able to identify with each one in some way which seems to make them come alive. The only slight problem I had with the story is that part of it is present day (2012), but a lot of time the wording that was used and/or the scenes that were set just seemed a little too "old-fashioned" or "prim and proper" and gave the feel of being set in an earlier time (1800's) and never quite gave you the feeling of being in 2012. That being said, I still loved the book and was totally engrossed from start to finished. Yes the book is definitely Christian based and you find reference to it throughout however, it is in no way in your face and even if you are of some other faith or no faith at all I would definitely recommend this book. It's just really good reading plain and simple.
Two thumbs up to Sharon House - I enjoyed every minute curled up with this book.